| | |
| --- | --- |
| | Allentium Software |
Where R U ?
by Allentium Software
Instead of texting "Where are you?"
use this mobile app to always know where your friends and family are.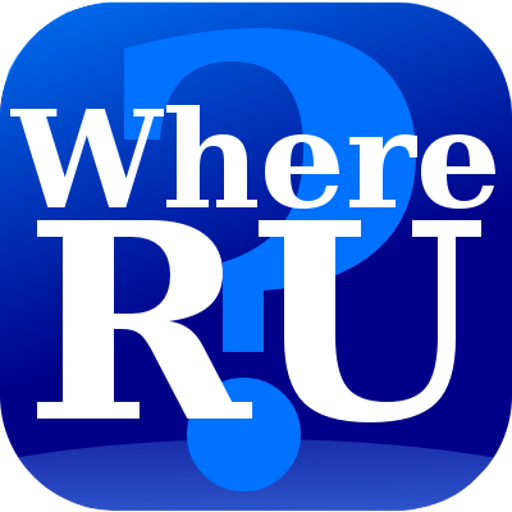 Where R U is a mobile app that lets you know where people are, and what they're up to, without the use of GPS.
How often do you send the text message, "Where are you?"
By using this app, you will know where your family and friends are, just at a glance. This will give you peace of mind.
It's similar to social networking, but with the benefit of privacy! This app does not use Facebook or any other list of friends.
This app costs $3. But you can use it totally free for up to 90 days, then it waits for you to pay to continue using it. There is an in-app purchase screen that accepts Visa or MasterCard and the encryption algorithm has been certified and approved.
The free trial and paid version are one in the same. You download it for free and try it out for up to 3 months. If you like it, you buy it! If you don't, you can just uninstall it.
"Where R U" is a home screen widget. At a glance, you know where people are. With one press you can quickly update where you are. Your updated information is available instantly to show up on other people's home screen widgets. There is a built-in Users Guide to help you use this app effectively.

* See where people are by quickly glancing at your phone.

* Update your location, and all of your family and friends will instantly see where you are.

* Know when someone is driving, so that you don't try to call or text message them.

* Stay safe and secure by quickly blocking someone from knowing your location. You will see a list of people you've authorized and you simply uncheck the checkbox.

* Everything is encrypted. All of your information is safe.

* Runs now on virtually all Android devices. Coming soon: it will be available for iPhone and BlackBerry.

It works across these platforms, so that your authorized location synchronizations will happen seamlessly across all models of BlackBerrys, Androids, and iPhones.

* Uses very little battery - does NOT require GPS or any Location Services.

* Uses very little data - this online real time app uses data compression to its server.

The original idea for this app started about 9 years ago when texting was becoming popular. The idea was to quickly push location based text messages. Some work was done in 2009 with smartphones. We decided to publish it now, so that our own family members can communicate where they are. We have three teenagers and with "Where R U" we know if they are working, at home, in school, at a friend's, or on the move! We know that this app will become a valuable tool for your family as well!


Free 90 day trial, then $3.00 for unlimited use. Works on all Android phones and tablets.
Works on Doughnut, Eclaire, Froyo, Gingerbread, Honeycomb, Ice Cream Sandwich, Jelly Bean, and KitKat versions of Android.

Android Market
https://play.google.com/store/apps/details?id=com.allentiumsoftware.whereru

BlackBerry 10 Market
http://appworld.blackberry.com/webstore/content/23770884/?lang=en&countrycode=CA


iPhone version coming soon!

Thank you for trying Where R U. If you like it, please submit a rating and comment in the Google Play market. If you don't like it, please send an email to whereru@allentiumsoftware.com and tell us all of your gripes and criticisms. We welcome all input. We consider all suggestions for improving this mobile app.

This website is smartphone mobile friendly.

(C)Copyright 2012 Allentium Software. All Rights Reserved.