| | |
| --- | --- |
| | Allentium Software |
Instead of calling or sending a text message like "Where are you?"
You can use this mobile app instead, to always know where people are.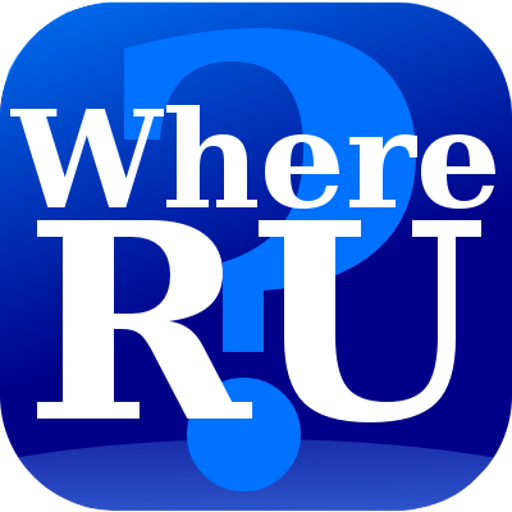 Online Tutorial
Follow this tutorial, doing each step with your Android smartphone.
Where R U is a mobile app that lets you know where people are, with a quick glance at your home screen.

Where R U is a widget. After you install it, you can't just run it like a normal app.
Steps For Success
Press the Home button so that you are looking at your home screen. It's like the "desktop" (background) for a computer. Find an empty place where you do not already have a widget.
With Android 4 and higher: press the Apps button, pick from Widgets, long press Where R U and drag it to your home screen.
Android versions less than 4: long press on your home screen. Choose: Widgets. If your list is in alphabetical order you need to scroll down to near the end of your available widgets and then you will see the blue Where R U widget. Press it.
You are presented with our license agreement, the first time only. Scroll down while reading it, then press the "Agree" button at the bottom.
The first thing you should do, is add a "Me" widget. On the next screen, press the ME square button.
It will ask you to create an account. This is an online app, and so, like Facebook you need to supply a working email address and make up a new password. An email address is a good way of uniquely identifying you, like a phone number. This is called your "Sign In" email address. You do not need to tell anyone about it. After you have entered your Sign In email address and password, you will have created your account with the Where R U server.
Next, type in your name in the Display Name input box. It can be just your first name, or your full name.
The next step, is to supply another email address. This next one is referred to as your "Where R U" email address. If you want, you can use the same email address for both your Sign In and your Where R U. You can do this by pressing the button labelled Copy Sign In Email Address.
You give out your Where R U email address to everybody you authorize to follow where you are.
The next step is to think of someone who you typically tell where you are, on a regular basis. This is an optional step here on this screen. If you don't authorize your first follower here, you can always go into your "Me Settings" (see below) and add your first person later on that screen.
To authorize your first person now, type in their name. Usually their first name is good enough. For two people named John, you could use John B and John P adding their initials of their last name. Or it could be just Mom or Dad, or sis or bro, or any nickname. Make up a password that you and this person can easily remember. It has to be at least 4 characters, and it can contain letters and numbers and some symbols. No spaces. This password can only be used one time.
When you submit, you will see your first Where R U widget on your home screen.
Usually what happens next, is that you tell the person what their password is, and your Where R U email address. They install Where R U, create a Me widget for them-self, and then long press again on the home screen to add a "You" widget. Here is where they input the Where R U email address and password that you gave them. After submit, they will see your name and location on their screen.
This person probably makes up a password for you, so that you can see their location.
Important: a password is a one way ticket. It only works one way, for one person to authorize one other person.
Next, you find a new area on your home screen, long press, and this time choose the YOU square button. Input the Where R U email address and password that the other person tells you. After submit, you will see the other person's name and location in a new widget on your screen.
With your Me widget, and your You widget, both on your home screen, you have 4 places to take action:
Me widget:
1. press your person picture to configure the "Me Settings", for example: setting your display name, location text, authorizing a person to follow your location updates, etc.
2. press your location picture to change where you are right now.
You widget:
3. press the other person's picture to see the date and time when they last updated their location
4. press the other person's location to call the server to get an update of where everybody is.
In the Free Trial mode, you can only have a maximum of 3 widgets on your home screen. In the paid mode, you can have up to 100 widgets on your home screen (across all your home screens).

This website is smartphone mobile friendly.

(C)Copyright 2012 Allentium Software. All Rights Reserved.