How Can It Help Me
Lose Weight
Lets me record my weight and measurements.
Lets me record eating and exercise.
Gives me emotional support. The built in Life Coach is always in my pocket. She's always there when I need her.
Shows my progress anytime at a glance.
Happy Hungry is a new kind of health and fitness mobile app!
If you want a fun app, that doesn't take much of your time, this is the app for you.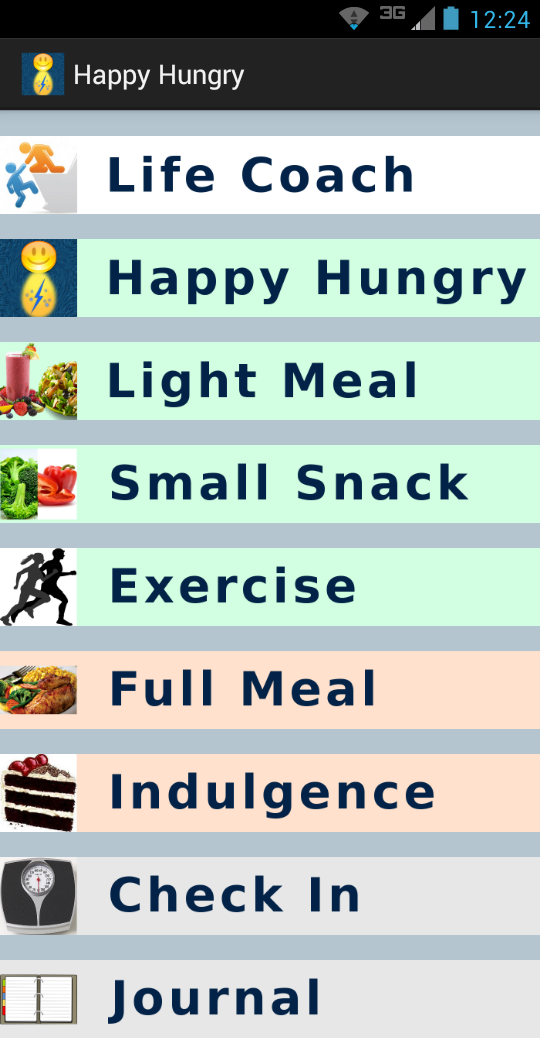 Happy Hungry has a Life Coach built right in!
All of the responses, support, and encouraging words are from a certified Life Coach.
"You don't have to count calories in order to lose weight."
There are many other apps available to help you lose weight. Usually, they require you to put a lot of time and effort into the set up, and into the daily input.
Happy Hungry is different.
There is no set up. You tap things in when you want to. The Journal gives you feedback. The built in Life Coach chimes in and gives you support.